FO: Onerva
It's about time we had some hot hot FO action up in here.
This is a tale of a project that was destined to go horribly wrong.
I had never knit a shawl before.
Clearly, the perfect pattern to start with was a pattern written in Finnish, with only a few key words translated. A pattern that was obscure enough to be picked for an Obscuriosity KAL, meaning there were very few notes from people who had already made it.
Clearly, the perfect yarn to use was a skein that appeared to contain 78 grams of yarn from one dyelot, and 22 grams of yarn from a different one. Given that I had never tried to properly alternate yarns before, much less tried it in lacework.
So, it wasn't surprising that the project turned out to be possibly my favourite FO ever.
… wait, what?
Pattern: Onerva
Yarn: Malabrigo Sock in Persia, 1 skein
Needles: US 4
Yeah, I'm not really sure how this one worked out, but now all I want to make, ever, is MOAR TRIANGULAR SHAWLS. I was worried that I would never wear it. This turned out to be a valid concern, except for the fact that I've been wearing it constantly. The way that it's worn in the pic is my preferred method – point draped in front, ends brought around back, crossed, brought back to front and either tied under the point or left hanging, depending on how much time I want to spend yelling in my head, "WTF THE SHAWL IS FALLING OFF AGAIN?!" Which is to say, it looks better with ends hanging and doesn't strangle me, but tying it is more practical.
Now let's move on to today's lesson: How Not To Fuck Up A Project Even Though Fucking Up Is A Near Certainty.
Problem: The pattern is in Finnish, the chart is confusing, and you have no idea what you're doing.
Solution: Join a KAL with people who are less lazy than you.
The Obscuriosity KAL was extremely helpful, even though it was only a handful of people. Someone roughly translated the pattern, via internets and common sense. Other people reworked the charts to be clearer and shared their recharts. Once I got past the hump of "OMG WTF I don't know what I'm doing halp", the project was actually quite easy. The lace pattern was intuitive and could be memorized a little ways in.
Problem: Your skein of yarn contains two different dyelots because the universe hates you.
Solution: Magical made-up skein-alternating method! Also, kick the universe in the nards.
I am going to say OMG WTF again, because, OMG WTF. I wound the ball and found a break. Said, aw crap, now I have to work in a join somewhere. Went on my merry way. And then came the horrible realization. THESE TWO BALLS (heh heh heh two balls) WERE DIFFERENT COLOURS. The difference was subtle; I tried to photograph it but couldn't get it to show up in a picture and was beginning to wonder if I was delusional. But I was not, at least not about this particular issue.
So I toddled over to Ravelry and searched for info on alternating skeins, and completely failed to find it. Oh, sure, there was plenty of "how to carry yarn up the side". But there was nothing about "how to carry yarn up the side when switching skeins at the edge ruins the bump of your garter stitch border, but doubling the yarn and switching a few stitches in is too noticeable, and also did I mention that I've only got a two-stitch border to make this yarn switch and since I've got one small ball and one big ball (heh heh heh lopsided balls) I'm only doing the yarn-switching for a small section of the shawl, so the yarn-switching edge needs to match the regular edge".
So I made up a method. Well, I'm sure someone smarter than me came up with it a long time ago, but my search-fu failed to find it so I had to invent it. Here's how it works. (This assumes a garter stitch border.)
Work along the WS with Yarn 1, approaching the switching edge. Turn work.
Drop Yarn 1, pick up Yarn 2. Knit one stitch.
Pick up Yarn 1 along with Yarn 2, and twist them together, one twist.
Drop Yarn 1 again, which will now be causing a strange loopy mess, and knit a second stitch with Yarn 2.
Give Yarn 1 a yank to remove any loopiness, continue knitting with Yarn 2.
Work along the RS, turn, work along the WS, then do the whole mess over again, only with Yarn 1 and Yarn 2 switched.
This will keep the garter stitch edge bump, because you're still "turning" Yarn 1 by "attaching" it to Yarn 2, so it's as if you knit them both doubled but without the drawback of giant fat stitches. It's invisible from the RS and not even terribly noticeable from the WS.
Problem: Your FO looks like a sad little scrunchy curling mess of random stitches.
Solution: Block it.
This is a problem with every lace project, ever, and you're all already aware of the solution, but I felt it's worth reiterating…
(Before)

(After)

Blocking is magic, people. I know you don't want to do it, but DO IT.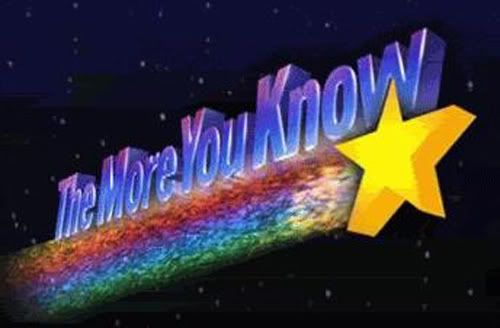 (Why yes, I AM going to spam that picture until the end of time.)
Problem: No triangular shawls.
Solution: MOAR TRIANGULAR SHAWLS.
Seriously. Go make a triangular shawl. Make this one! Or make a different one! I don't care. Just make one. One skein of sock yarn makes a little one. Yes, this IS an excuse for you to buy that skein of expensive shiny hand dyed fairyfart yarn. Are you buying it? Why not? How about now? Yes, I know the economy is bad, but you need a triangular shawl. Stop arguing with me. If you're not knitting a triangular shawl right now, YOU'RE DOING IT WRONG.
… that is all.